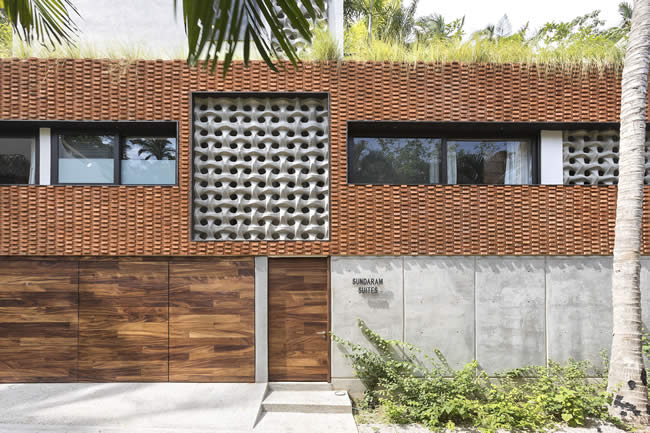 Sundaram Suites is San Pancho's newest luxury accommodation. Sundaram is perfectly located at the north end of the beach so that you can enjoy all the best that San Pancho has to offer. Every detail of Sundaram Suites has been thoughtfully designed to soothe the senses, relax the mind, heal the body and reenergize the spirit. Sundaram Suites boasts contemporary design with clean lines, ample spaces, tall ceilings, and quiet elements of design that turn the space into an oasis of serenity. The finest materials work together to create an organic construction that utilizes state-of-the-art technology that makes Sundaram Suites extremely green.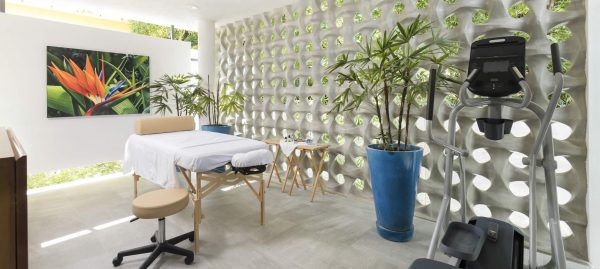 Sundaram Suites even has a private spa where you can get massages, exercise, and coming soon, you can get facials or simply open a yoga mat, stretch, and enjoy the sounds of the jungle and the waves from the beach. Furthermore, Sundaram is set apart from the rest because it is walking distance to the beach, literally, and offers great services.
"We have a state-of-the-art, six-step water filtration system, including ultraviolet lights for the entire property, solar panels to produce our own electricity, a saltwater pool, a fully-equipped gourmet kitchen to be able to enjoy breakfast (which is provided) along with great local cuisine, a golf cart to drive to town, and your own private en-suite mini fridge, among many other amenities. The Suites are also owner-operated and managed. We do not use outside management services."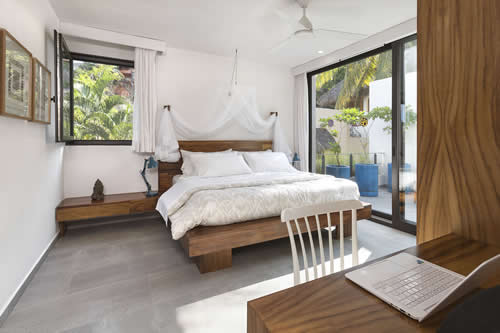 In this prestigious location where the beach meets the jungle. Sundaram Suites is the perfect place to relax and float, enjoy the tropical weather, and enjoy its people, waves, scenery…. it is just perfect in every way!
The owners, Abraham & Felipe, both have extensive expertise in the hospitality industry. They are passionate about the work they do in helping curate the perfect vacation for their guests. "We love to make people feel comfortable, happy, and make them realize that their money is well spent. Our passion is perfection – yes this is a bit general, but it is true. Everything we do tends to arrive to perfection. Even in our lives, we give and expect only excellence. Sundaram Suites have very high standards, not only in their finishes and in the making, but also in the services we offer, as well as in the training we give to our staff. We strive to help people have the best time-off every time they visit us, by enjoying their precious relaxing moments, listening the sound of the waves, or the sounds of the various birds that visit us all year long."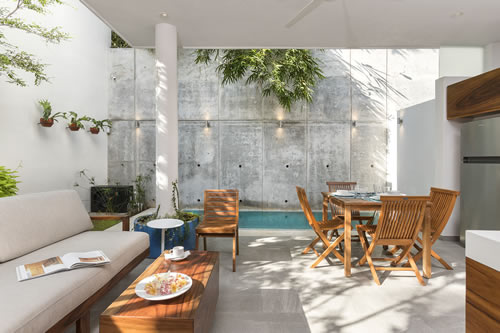 Reserve your vacation in paradise today!
Article written and published by: